About GetLocal
There is no better way to experience a new city than to get local people on the ground who live there giving you advice. With their help, you find all the gems that a casual tourist might not find on their own.
Getlocal is an Icelandic TravelTech startup founded by some avid travellers who felt they needed to get a more local and better advice from people with similar tastes and they can trust.
Our mission is to bring together travellers (globals) and locals in order to help globals have the best experience by finding advice and recommendation from similar people.
The team behind Getlocal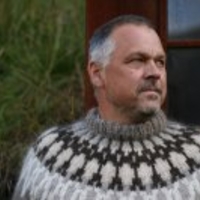 Emil Emilsson
Head of Operations
Emil is an experienced manager in marketing and software development with such companies as Coca Cola, Össur, and Teymi (now Advania). He has also been an active private investor in Iceland and has served on the board of several large companies in real estate development. Ask him anything about the Snæfellsnes peninsula, the best fly-fishing spots in Iceland, or golf.
Einar Þór Gústafsson
Head of Product & Business development
As part of his role leading product teams in the tourism and finance industries, Einar has flown more than 600.000 km and visited over 80 cities in 30 countries in the last few years. Everywhere he goes he tries to discover new and local experiences and can easily provide you with a list of the world's best coffee shops and dining experiences.
GetLocal is registered in Iceland as Getlocal ehf., corporate id: 671016-0680, vat #126151, and is a fully licenced information and booking office by the Icelandic Tourist Board