Interview with Bryndís a local in Iceland
Bryndís was one of the first locals to join Getlocal in Iceland. We met up with her and asked her about her Getlocal experience, why she joined and why she keeps using Getlocal for her Airbnb guests.
Bryndís is an industrial engineer and graduated from the University of Iceland. She currently works as a projectleader at Valitor, a payments processing company. Bryndís lives in Reykjavík with her four daughters. She travels a lot abroad because of work and when she does she rents out her apartment on AirBnb.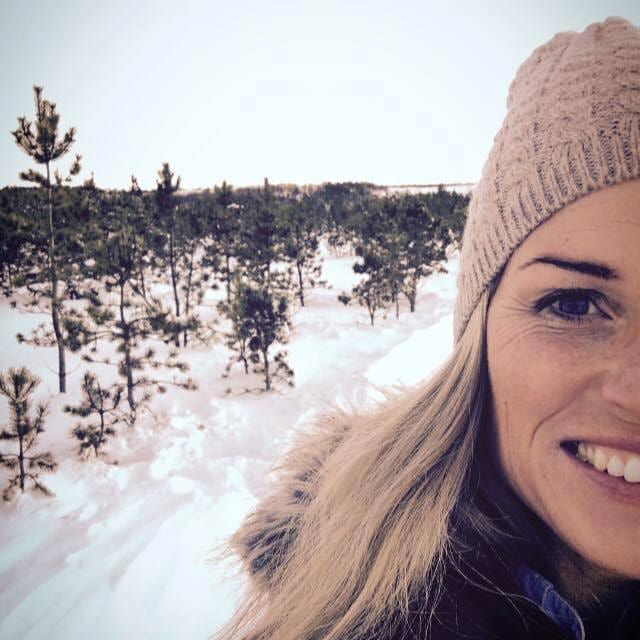 Was it difficult to start?

"Not really, I used an evening here at home. Very simple and fun and really anyone could do it."
Do you regularly add lists?

"Yes, I did so in the beginning. First I set up the site with some basics, restaurants and swimming pools, but I didn't only want to have those kind of things, so I added grocery stores, experiences, and things to do outside of town. Now I don't really do anything, except send it to the people that rent out my apartment."
What do they think about that?

"They like it a lot. Really happy about it. I used to send my recommendations via email, in text, but now I only send my Getlocal profile as It's a lot easier for the renters. They don't have to scroll through old messages to find my recommendations, now they can go directly on to my site and see the recommendations I have made."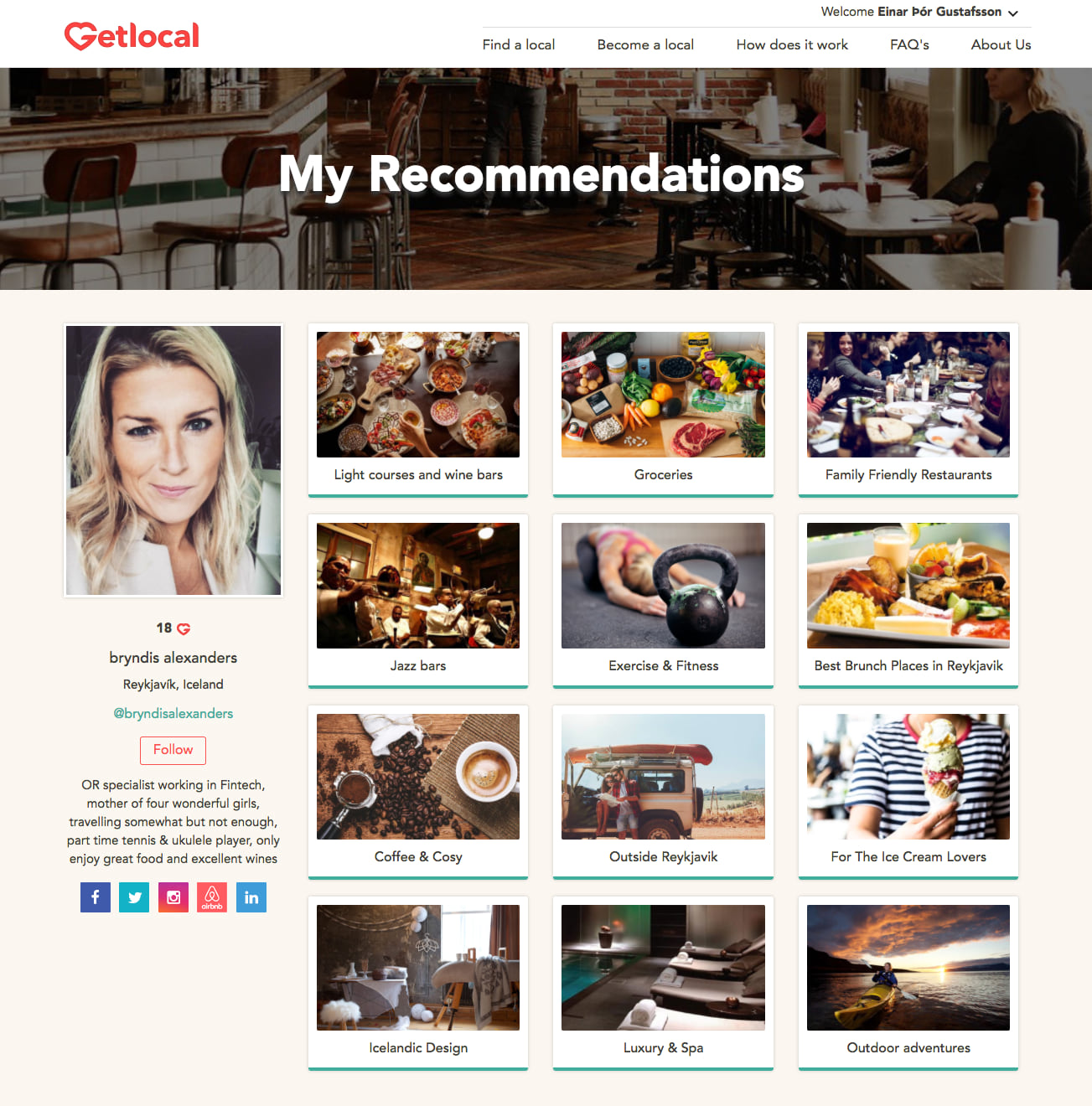 What are your hobbies and do you put them on your lists?

"I workout a lot, I run, play tennis, and do crossfit. I pretty much do it all, and I do yoga. When I travel I want to get recommendations so I can find the best crossfit gym in the area is, where the best yoga place is. In those instances the best recommendations would be from locals, as they know the area best."
Bryndis shares her list both on Facebook and Twitter, but she mostly uses it for AirBnb. She mentioned that she regularly receives emails from friends asking about what she recommends. She then shares her link. "My parents are travelling to Iceland, what do you recommend? It's easy to just share my profile and show people what I recommend."
What do you like about Getlocal?

"It's a brilliant concept, absolutely. First and foremost an ease for the traveller as well as a business opportunity for the rest really. I signed up so I could have a place where I could store all my recommendations. That I update and share. For me that's enough. The fact that I can earn extra money on the side if people purchase some travel products on Getlocal through my profile is just a bonus, but that was not my reason for signing up,"
"I would recommend Getlocal because it's a simple, easy to use and incredibly powerful tool. It's little effort, for a lot of value. I really appreciate that."
What are the main benefits of using Getlocal as a traveller?
"You can easily find a person with the same interests as you and see what they recommend. Maybe even try something new. If you know that someone shares your interest or is similar to you in any way, you are more likely to follow their advice, try some of the things they recommend, rather than a person you have no connections with or don't know."
Check out her local profile and see her recommendations on getlocal.travel/bryndisalexanders